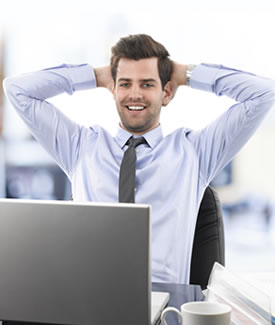 OVERVIEW
We are an owner/managed Generalist recruitment agency, proud of its independence and the freedom this gives. We offer our clients maximum flexibility for maximum results.
With this in mind, we are in the fortunate position to not only enjoy considerable repeat business, but at the same time, have the flexibility to swiftly put together highly competitive bespoke rates and packages for clients, old and new.
We work in partnership with clients and candidates alike in order to achieve successful recruitment solutions across the board. We set ourselves part from the competition because of key differences in our approach to business. Our dedicated service delivery and industry expertise guarantees a commitment to ethical standards of recruitment and by managing client and candidate expectations, we can build mutually beneficial partnerships.
Members of the Recruitment & Employment Confederation and Kent Invicta Chambers of Commerce, we adopt a positive, no nonsense, uncomplicated approach to recruitment and have a team of friendly and professional Consultants to support our business.
We handle temporary, permanent and contract opportunities covering a broad range of sectors outlined below, with approachable, friendly Consultants specialising in specific industries in order to offer the very best level of service to our clients.
We attract high calibre, talented individuals through careful advertising and processing of applicants.
Our aim is simple - to continue building on our success by not only maintaining our existing client base to the very best of our ability, but by increasing our market share within the area through continued business development and providing overall outstanding customer service.
OUR SECTORS :
Accounts & Finance
Agricultural
Catering/Hospitality
Commercial (Administration/Customer Service/Call Centre)
Engineering

Education
Estate Agency
FMCG
Human Resources
IT Rec2Rec
Import/Export
Industrial/Manual

Insurance
Legal
Logistics
Management & Executive
Manufacturing
Marketing & Creative
Motor Trade

Part Time
Pharmaceutical
Procurement
PR & Media
Public Sector
Sales/Telesales
Technical
TAILOR MADE SERVICES
The dedication and knowledge of our Recruitment Consultants have, without doubt made Recruitment Solutions the preferred supplier for leading companies and contributed massively to the level of our success we are today.
Our in house procedures, recruitment processes and personal commitment ensure that we find the right person or team quickly, efficiently and successfully. We recognise that every business has different needs and by working directly with you, Recruitment Solutions will implement a tailor made solution to fit your organisations need. Through long term relationships, we can partner your business in providing a responsive, cost effective solution.
OUR FOCUS
The keystone to approach is our focus on people. The focus is resolute and begins at home - we recruit and develop talent in our company in the same way we do for our clients.
This focus allows us to provide customers with a total recruitment solution across discipline, level, location and requirements, combining a fresh approach with tried and tested business principles.
EMPLOYMENT SOLUTION FLEXIBILITY
Recruitment Solutions provides a broad spectrum of employment solutions including: temporary, permanent and contract staffing solutions, reducing staff overheads, increasing productivity, improving profitability and gives you the ability to cope with fluctuating market demands.
OUR PEOPLE
We focus heavily on retaining Recruitment Consultants by employing not only commercially aware individuals, but also people who are passionate about recruiting the right person for the right job!
We have managed to attract and retain skilled Recruitment Consultants who are proactive team players.
We offer ongoing training and development programs to ensure staff are kept continually up to date with market trends. This is integral for the continuing growth of our business and client satisfaction.
Our Recruitment Consultants are selected on the basis of their recruitment and industry expertise/knowledge in order to provide our clients with cost effective and knowledge based solutions for positions ranging from junior through to board level appointments.
TESTIMONIALS
We have a host of testimonials available for viewing
Testimonials
Having been at Jackson's for 13 years I have seen a fair few agencies supply various members of staff to Jackson's Fencing. I have been utilising RSFL for the 4 years now. We have found the level of service to be of a very high qu...

Caroline

I wanted to say a BIG thank you for your service, which I think is above excellent. You have been fantastic from the word go, giving me advice, explaining the job role to me and giving me a really personal service that is really a...

Debi Knips

Our company have been using Recruitment Solutions for a long time now. When I took over in my position 2 years ago. I had lot of dealing with Heather Morgan. She understands the requirements of our office and type of person needed...

PLEXUS LAW

Heather and her team have supplied Shepway District Council with grounds maintenance staff for around 6 years, everything from tractor drivers to gardeners to toilet cleaners. We have always found the company to be extremely profe...

Grounds Maintenance Manager

I just want to say thank you for giving me this amazing opportunity in something I thought I gave up in. Lab work has always been a dream of mine, and I thought that dream would never happen. Thank you for believing in the person ...

Ella S

Thank you for all your hard work and the candidates you have sent over during this last recruitment intake. We are so pleased with everyone we have taken on and they have all settled in really well.

Beckie Jones – Management Assistant

Thank you so much for all your help, you and the agency have made this such an easy process and I'm really grateful.

Hannah Smith-Fawcett, Claims Assistant - Pet Team

I believe you found me my perfect position.

Adam Gardiner - Supply Planner

I will always be thankful to Daniella for finding this perfect team for me. Tina is one of the best managers I have ever worked with. Daniella and Trish both have always answered my queries and made sure that I was always provided...

Diya - Medical Receptionist

Heather and Kim were professional, reliable and efficient in finding me my new job. They kept in touch regularly, to discuss progress and updates. This person centred approach enabled me to build up trust with the staff knowing th...

Yasmin - Teacher

previous
next